Welcome!
Thanks for visiting!! New tracks coming soon!! Stay tuned!!
Dear buyers, we'd love to hear about how you've used our tracks in your projects!! Please feel free to contact us by email or leave a comment on the track with a link to your project and we'll definitely check it out.
If you need adaptations in one of our items (change length, remove instruments, add instruments, etc.) or custom music, please don't hesitate to contact us by email (eriasound@gmail.com).
Dreams Of Success
Crusade
To All Videohive and Activeden authors:
You are more than welcome to use any of our preview tracks in your projects. Please, don't forget to link to our track in your description and let us know by email so that we can include a link to your item in our description.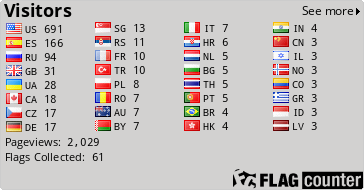 Public Collections
View All Collections