This is a very accurate 5 models for Element 3D.

This collection includes the models:
– iMac 21.5" (2011)
– iMac 27" (2012)
– iMac 21.5" (2013)
– iMac 21.5" 4K
– iMac 5K
- All parts of this model have been modelled separately to achieve as much realism as possible.It can be used as a production model without any requirement of additional modeling and texturing.
">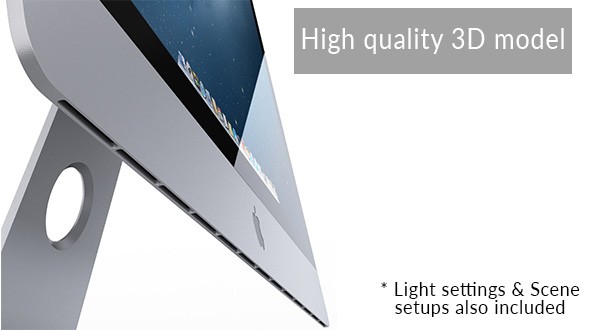 - .e3d format for Element 3D v2.2 included for every model
- also vray materials for Cinema 4D & 3ds Max are included
">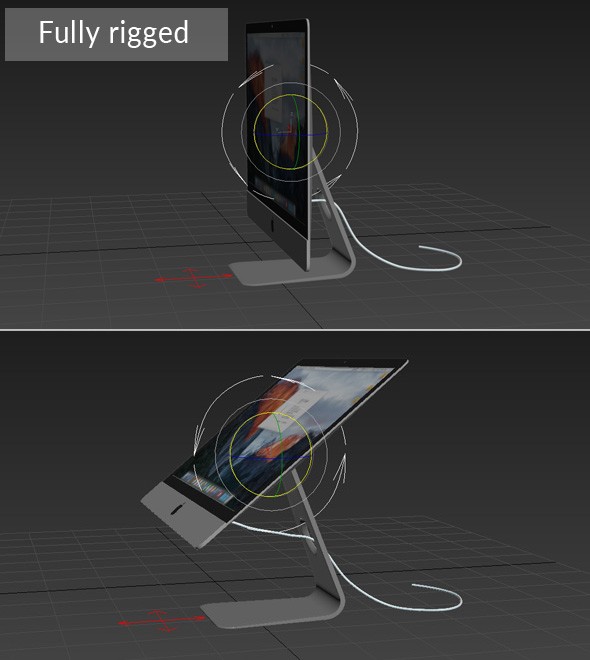 - 3d model is completely ready for detailed and beautiful rendering and animation.
File Formats:
- .c4d (Cinema 4D)
- .e3d (for Element 3d)
- .obj (multi format)
- .fbx (multi format)
- .3ds (multi format)
-.max (3ds Max)
The model is provided combined, all main parts are presented as separate parts therefore materials of objects are easy to be modified or removed and standard parts are easy to be replaced.
If you have any questions or you need help with something, feel free to ask in comments or over my profile message.
Please don't forget to rate if you like it!