Multimedia 4D Studio
Multimedia 4D Animation Studio is daring team of pros creating conceptual vibrant ae and c4d templates to serve your needs. We are absolutely crazy about IMAGination, quality and happy customers.
Please have a look at our art and enjoy the image which will work best for you!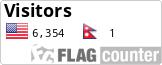 3D Models



Public Collections
View All Collections